In October *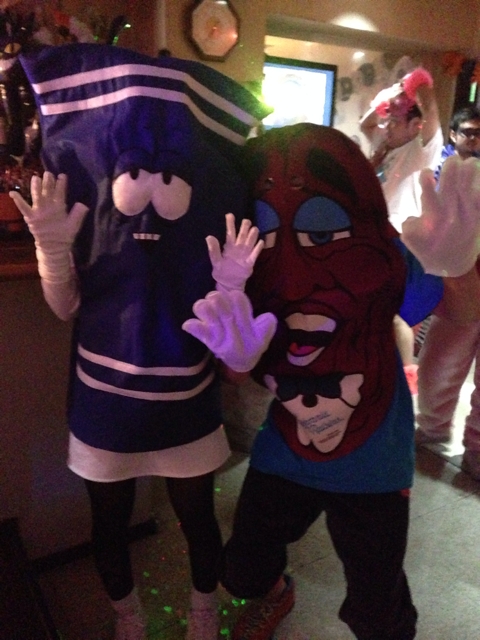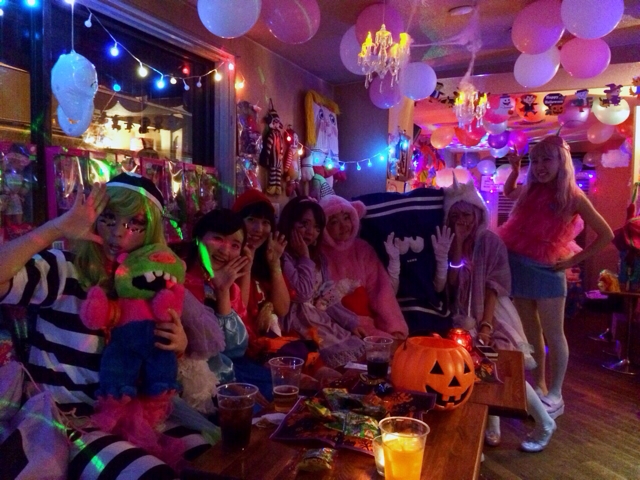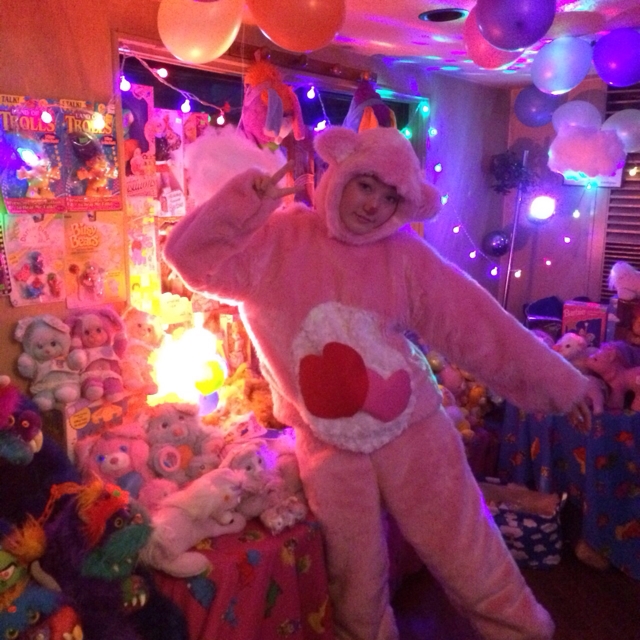 Towelie cosplay! South Park in a character. my friend gather at a Halloween paty.
仲の良いお友達たちとハロウィンパーティをしたよ。
わたしはサウスパークのタオリー!
In Novenber * In Nagoya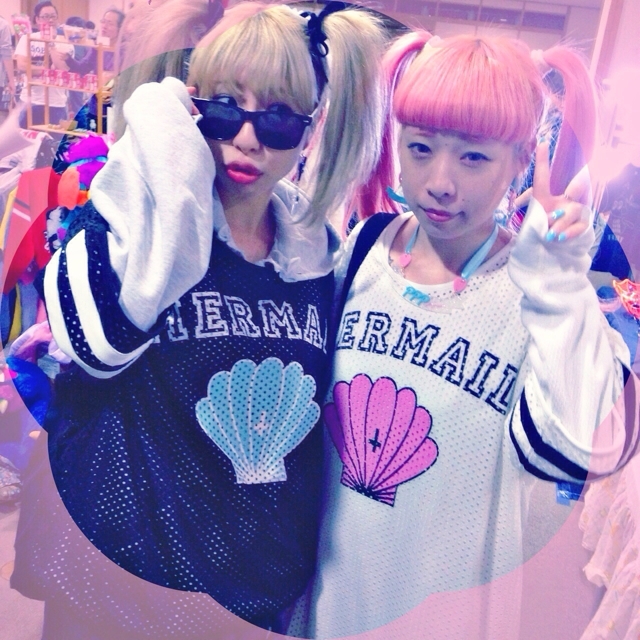 finally met it! Micco and Yuu and me Lol. I went to "JUNX" fast time. So and I was able to Tokyo friend agein.
初のJUNX。いろいろな人とやっとご対面ができた。
東京でお馴染みのかたともチラホラ。
In Novenber *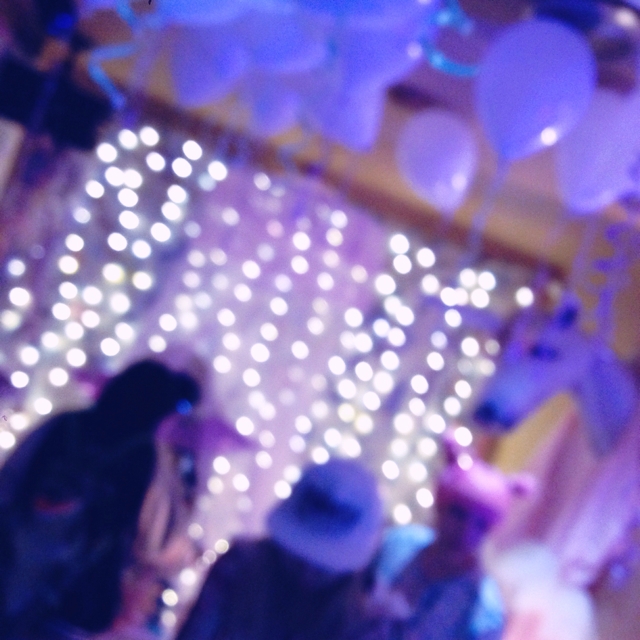 You believable? It's cafe here! amazing, the room is huge difearence. Flea market in item type, sweet and homemade accessories and used cloths... and more.
お菓子やハンドメイドアイテムのフリーマーケット。
喫茶店とは思えない〜
In December *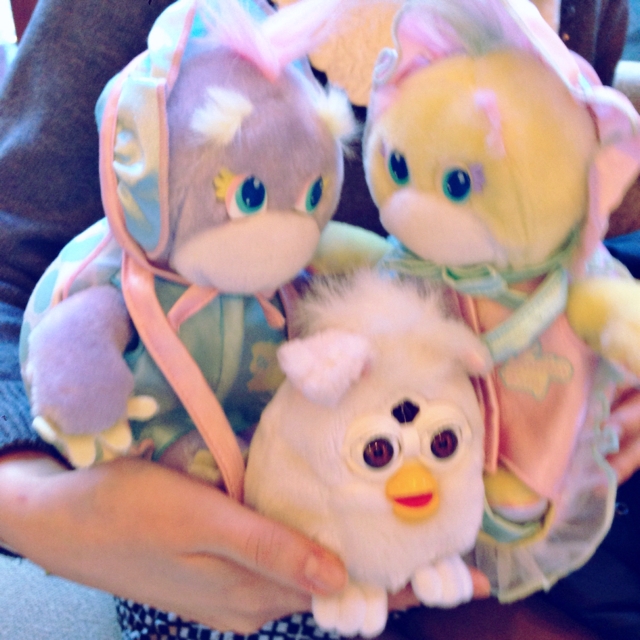 I was lanch last week with altera. She is very very a beautiful woman! and addiction collector...from vintage toys. but She a picture really nice. please check
pixiv
. I think would love it...
絵がとっても素敵でオモチャコレクターで超絶美人さんなあるてらちゃんとランチ。
あるてらちゃんの
pixiv
。本当に綺麗!
I can't write blog, I'm sorry. busy at work and private work. Well,well! I'll do my best! "Don't forget your fist resolution." I make new purpose!!
私生活とお仕事が忙しくて
まとまった文章で中々仕上げれず・・・。
うおー!初心を思い返して!!バリバリ!行きます!!おす!
目標を新たに設置する。
PS
追記
Toys friend who is willing to get along with, Writer who has been working to have a nice view of the world, Longing of toy collector's are respected, It is very honored. taking the Jenny galaxxxy to hand in a variety of people.
Everyone, thank you so very much!!!
仲良くしてくれているオモチャ友達たち、
素敵な世界観を持って活動している作家さん、
尊敬している憧れのトイコレクターさん、
様々な方にジェニーgalaxxxyを手にとってくださりとても光栄です。
本当に有難う御座いました。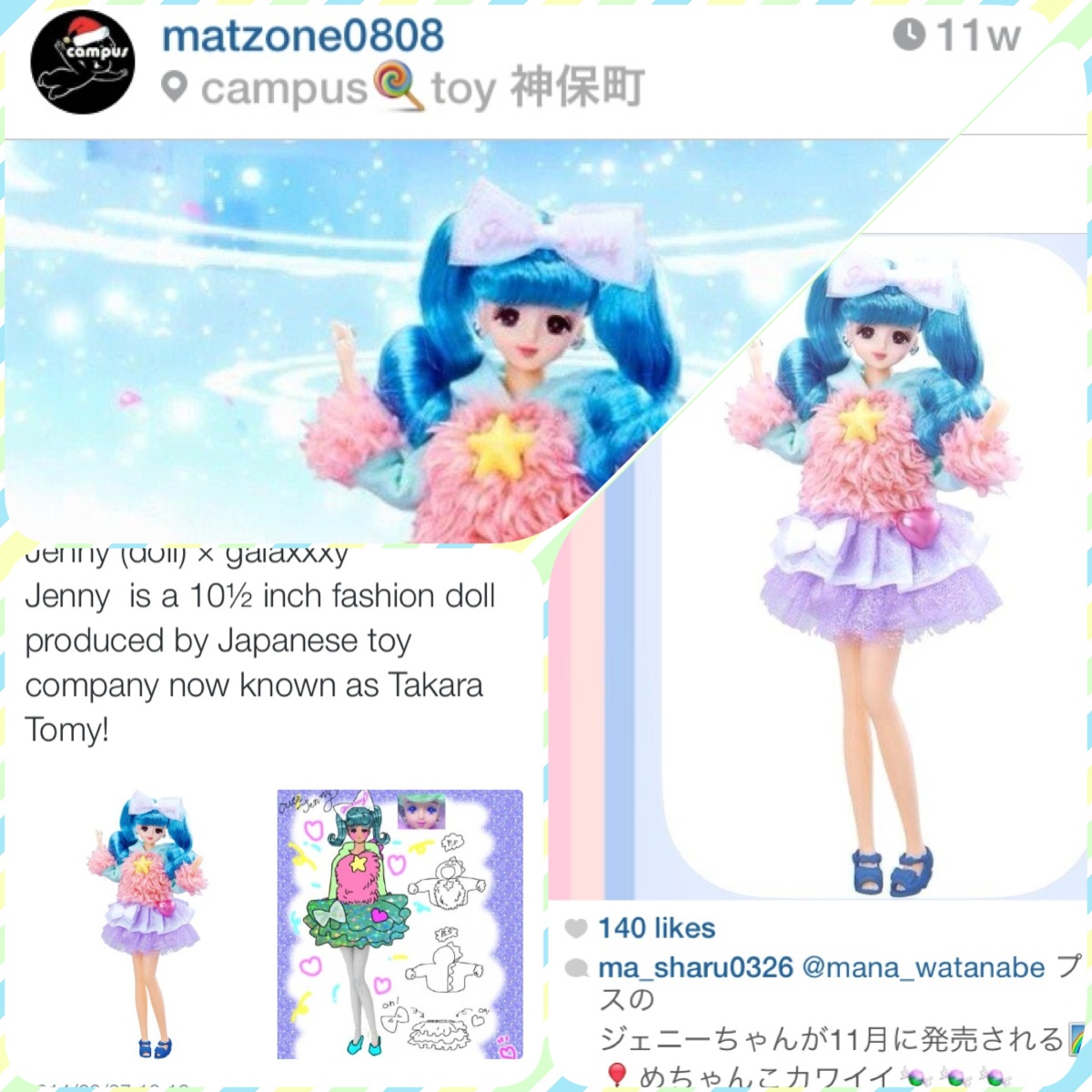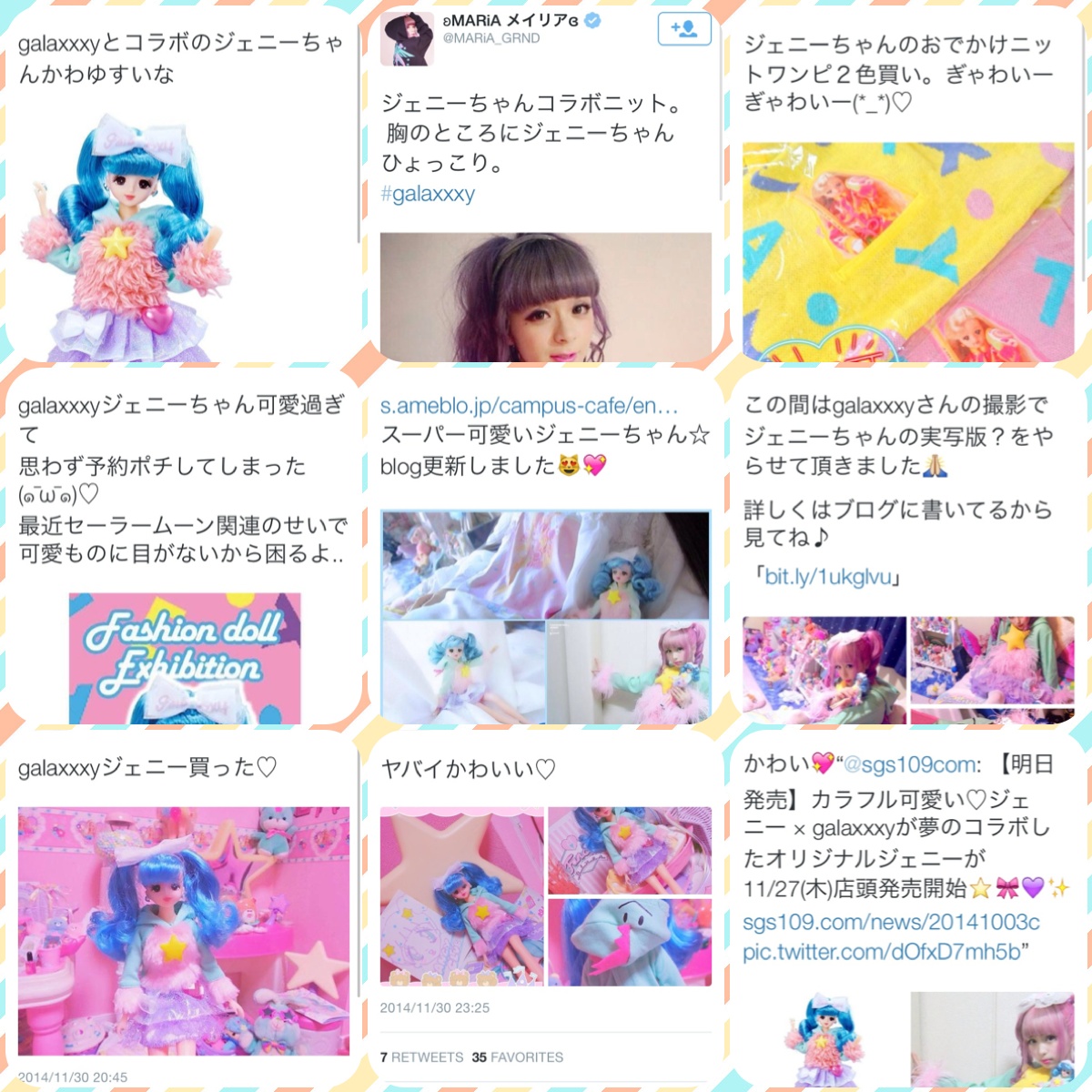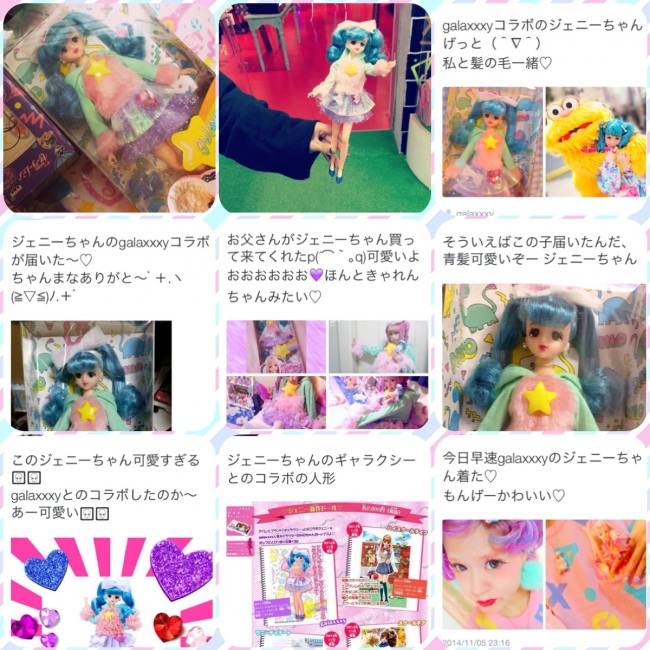 chanmana
チャンマナ