Hi everyone!
Even if spring comes in Japan, it rains everyday
Did spring come where you lived in the country??
I coordinated using a stuff received newly today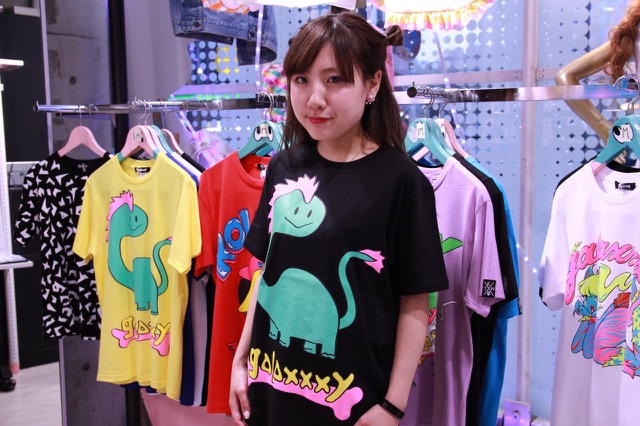 The character drawn to this Tshirt is galachan!
galachan is the most popular character in a galaxxxy
Everyone loves him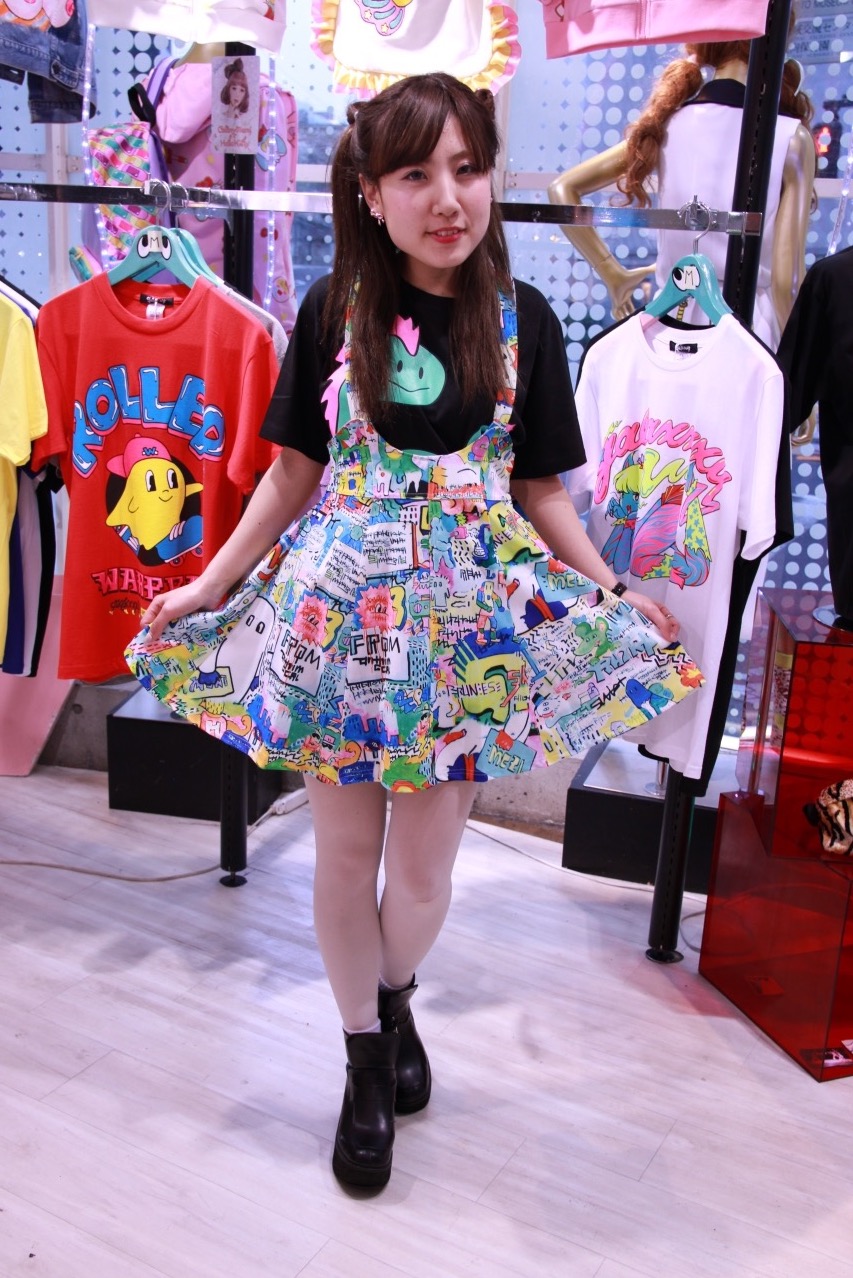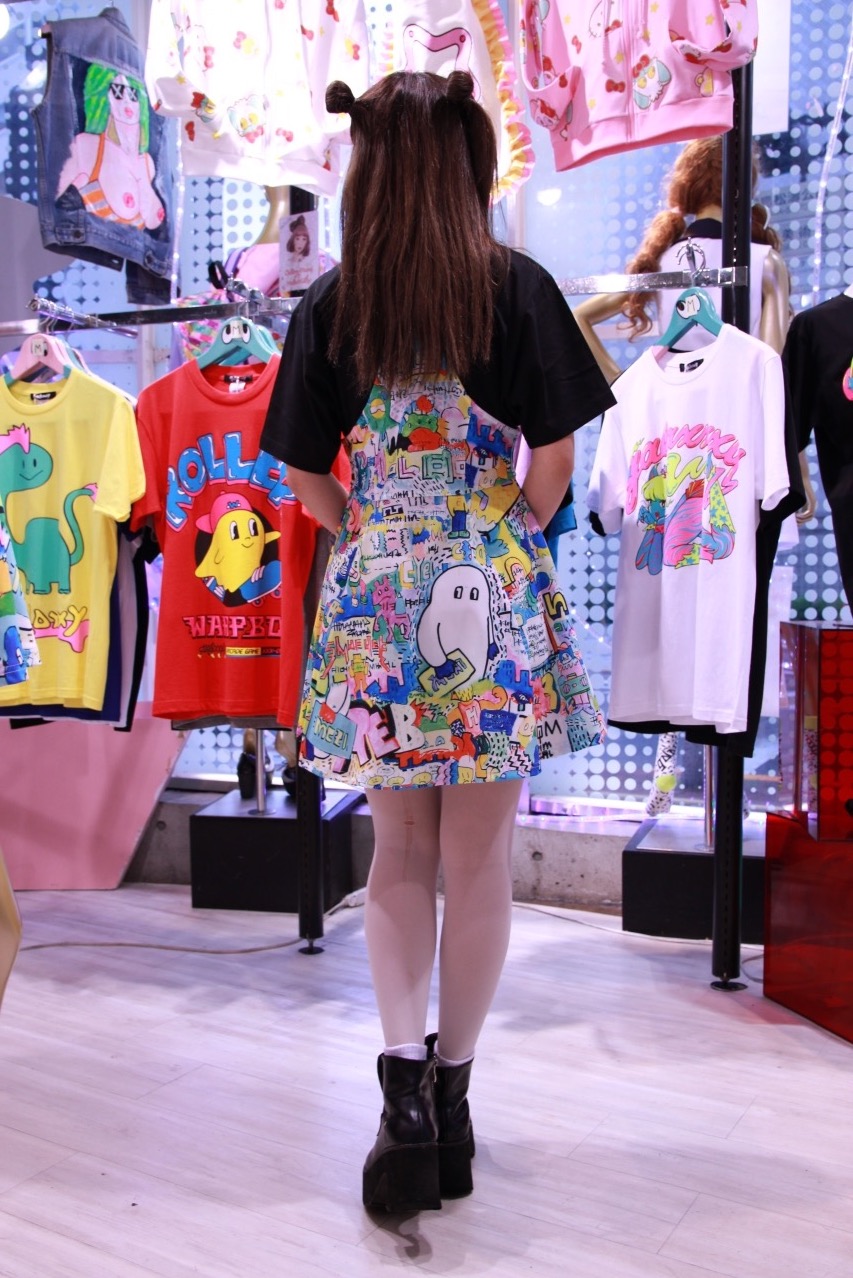 I matched it with a 8words wall paint jums skirt!
Back stlye is so cute too
Next is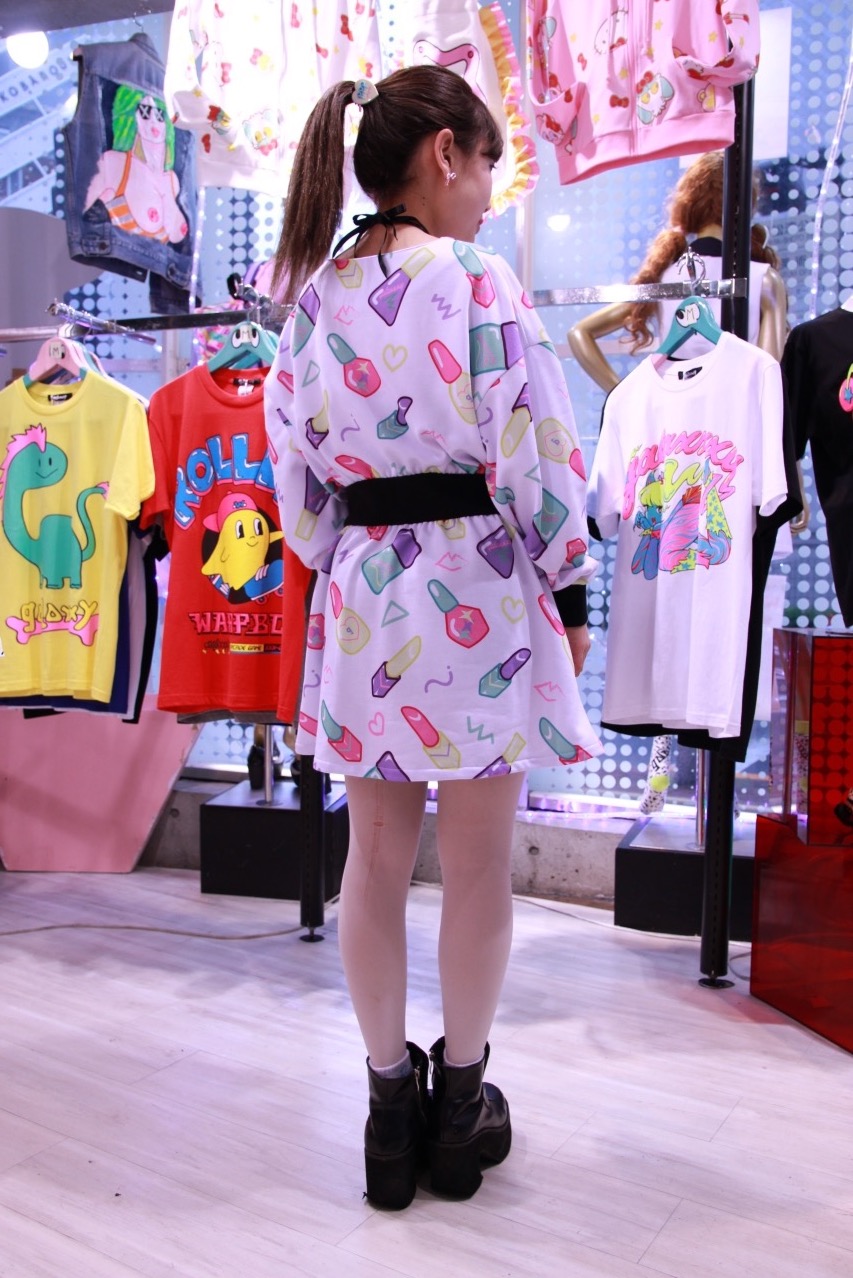 pastle cosme dress
Cosmetic patterns of the pastel color are scattered.
It is good to wear it to the party!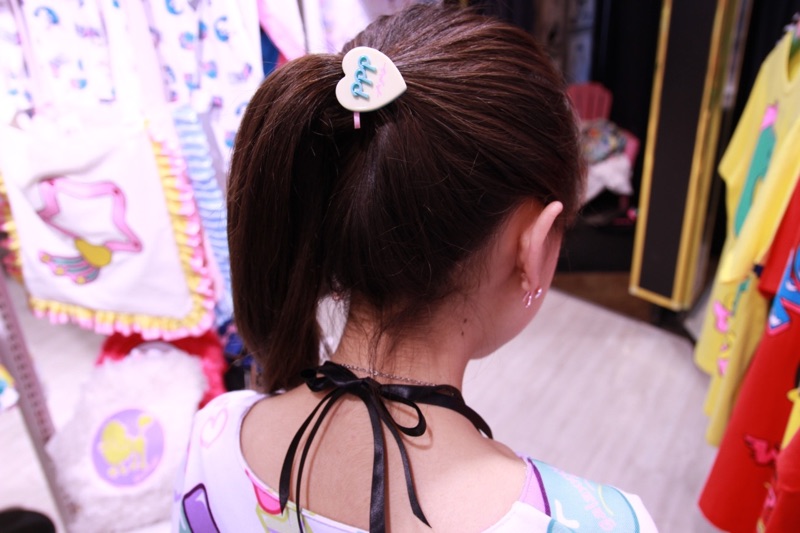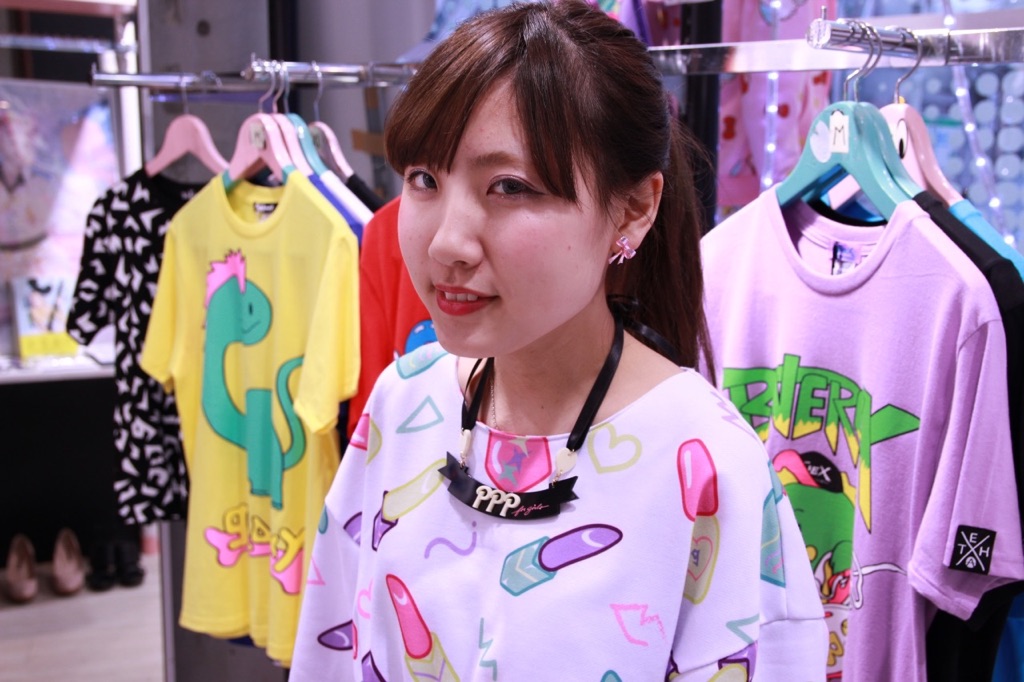 The accessories which I wear are thigs of the brands called ppp.
It is a very pretty accesssory using the acrylic made in japan!
Because it has handling in a shop in shibuya, please come to the galaxxxy to see it!
Finally it is parting by my funny off shot.lol